A natural-born Servant Leader, Always mentally attached to Agile. The most important for me is to deliver value to end-users thanks to the engagement of a motivated team. To do that, I do not need a title. I've proved that over the years – initially as one of the Developers, eventually Scrum Master in the Scrum Team and Agile Coach in the organisation.
I prefer the people-oriented managing style. I constantly repeat to everyone that a good work environment can benefit the project, the product's quality and the working environment.
I've become Scrum Master and Agile Coach to fully support my teams as a servant leader by using transparency, inspection and adaptation. My goal is to help other teams to be better specialists in their field of action. I see their success as my own, even if I am working from the shadows.
I love to share my experience and knowledge on conferences and meetups – as a speaker and participant. Still trying to discover new ways of work and to improve my workshop. My the newest idea is the AgileJar.
I am open for feedback – if you see anything I can improve. Please contact with me via Contact us form.
Below I listed all my certifications, and I owe you an explanation. I love to learn and use that knowledge in my work. All of the below certifications are the markings on my work life – I needed this knowledge to develop certain skills, understand others or help the organisation. I believe we as individuals, teams, organisations and society, do not need to rediscover the wheel over and over again. We can usage of the knowledge which is available for us and adapt it to our needs. Below certifications prove nothing – but behind each of them is a story.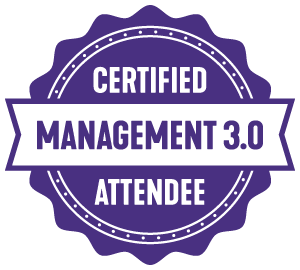 Newest articles
Below you can find all articles written by Daniel Wicher on the AgileJar.